The final prompt for Quest 2016 is offered by Srinivas Rao:
"What will you do in 2016 to assure you and your best work are unmistakable?"
Mask down.
Bear up.
***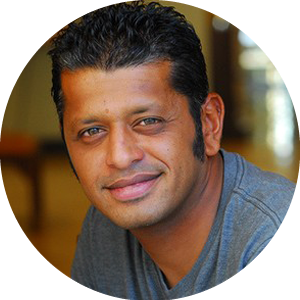 Srinivas Rao is the host and founder of The Unmistakable Creative podcast where he has conducted over 500 interviews with thought leaders and people from all walks of life. This has given him an incredibly distinctive view into branding, storytelling, and marketing. He's also written multiple books including the WSJ Best Seller The Art of Being Unmistakable (2013); created, planned, and executed a 60-person conference called The Instigator Experience; and recently signed an offer with Penguin Portfolio to write 2 books. Somewhere along the way his compass led him in the direction of an economics degree from UC-Berkeley and an MBA from Pepperdine University. Extracting unmistakable stories out of people is his superpower. And in his spare time he's usually chasing waves.